So I'm in the middle of about four projects at the moment, but this one I'm currently working on and should actually have finished in not too long. I'm making a purse for myself. I went into a store looking for a unique, small purse that would be just big enough for my essentials (i.e. wallet, phone, keys, camera, hand sanitizer and tissues) and was under $20. Well, I guess it's been so long since I've been purse shopping that I didn't realize 20 dollars was an impossible limit for anything purse related, even a large wallet. So I hopped over to JoAnn's and found some nifty fabric and decided to make a purse out of it.
Here's the fabric and the stuff I was going to use with it.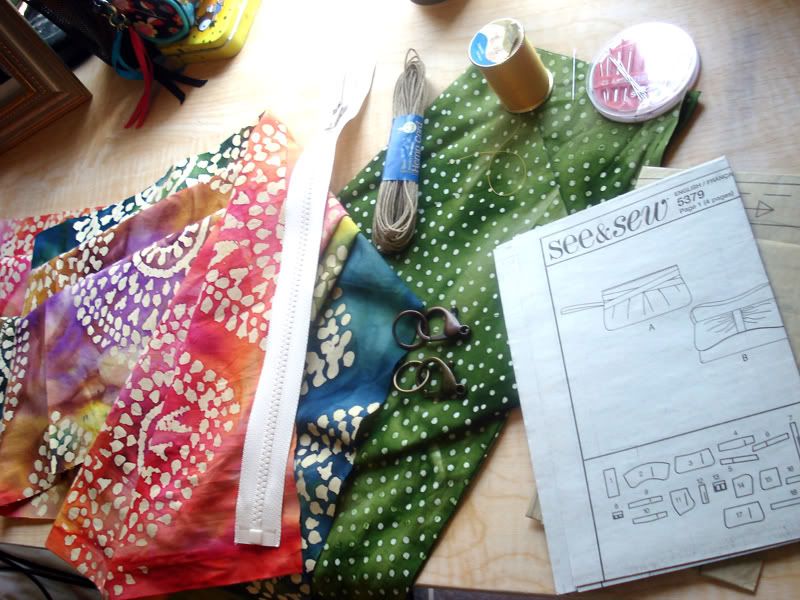 I chose this fabric because the cheap pattern I went with was relatively plain, so I thought the multiple colors would help make it a little more snazzy. Here's the pieces of the purse cut out of the fabric.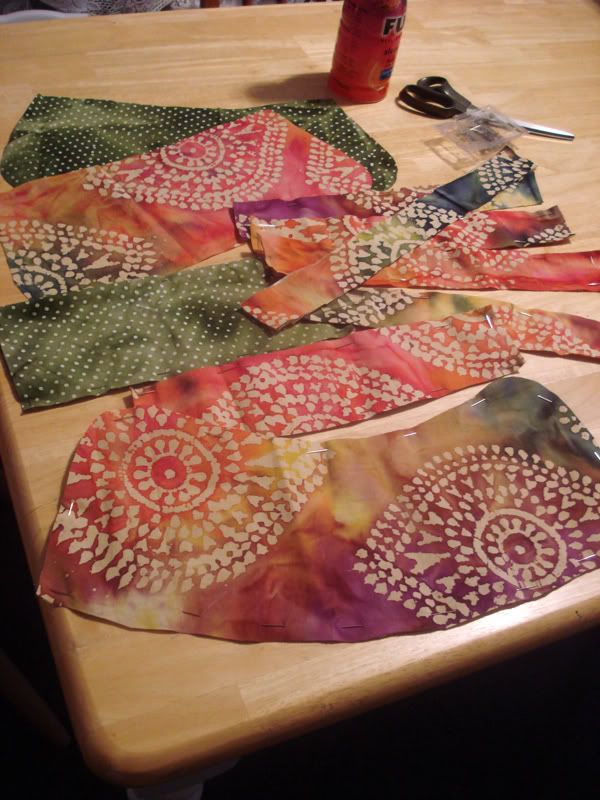 After some deliberating with my mom (a sewing expert) my lower skill level and frustration with the sewing machine would make my pattern modifications way too difficult for me to accomplish. So I went back to the drawing board and followed the pattern without my modifications. Guess you have to walk before you can run, right?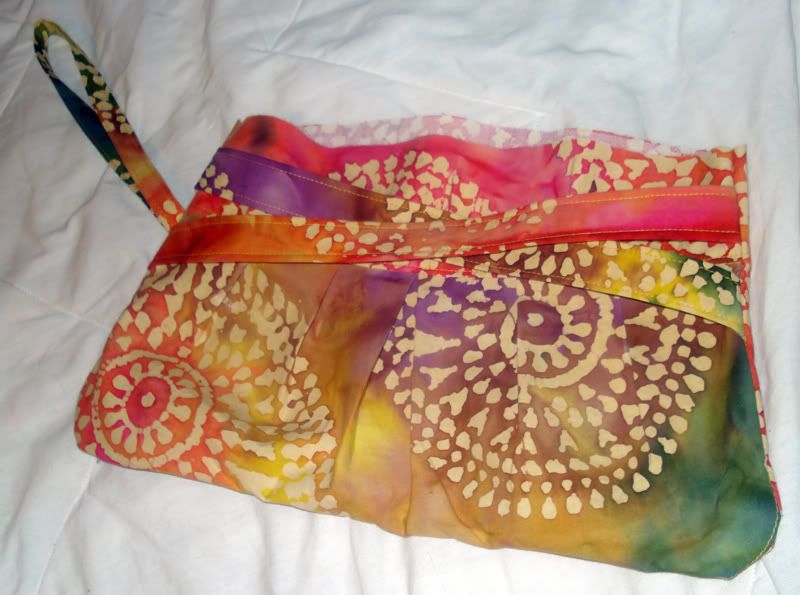 So, I had to go without the metal clasps I was going to attach from the strap to the purse, and the hemp string I was going to braid into the strap also had to get reconsidered. But I'm still going to incorporate the hemp braid into the finished product in one way or another.
Anyway. So this is what I've accomplished so far up until about 30 minutes ago. I was supposed to work on it when on Wednesday, my day off, but I made a last minute visit up north to catch some of Traverse City's Cherry Festival and visit with my boyfriend's family. Thursday when I got back, I was sick. Friday I was still sick, had to work, but trained for a martial arts tournament after work anyway, and Saturday I was at the tournament. So today was the first day I could really tackle it. I had to stop at the zipper part because I was reaching my limit on patience, that and my back was killing me from hunching over. I'm going to take another stab at it tomorrow after I get off of work. I heard we're supposed to get company, though, so I might have to postpone it again. We'll see.
Overall this was very fun! Mostly just because I was thrilled with the fabric and that when it came to the actual sewing I didn't suck as bad as I thought I would.
More later!
~Dani :D